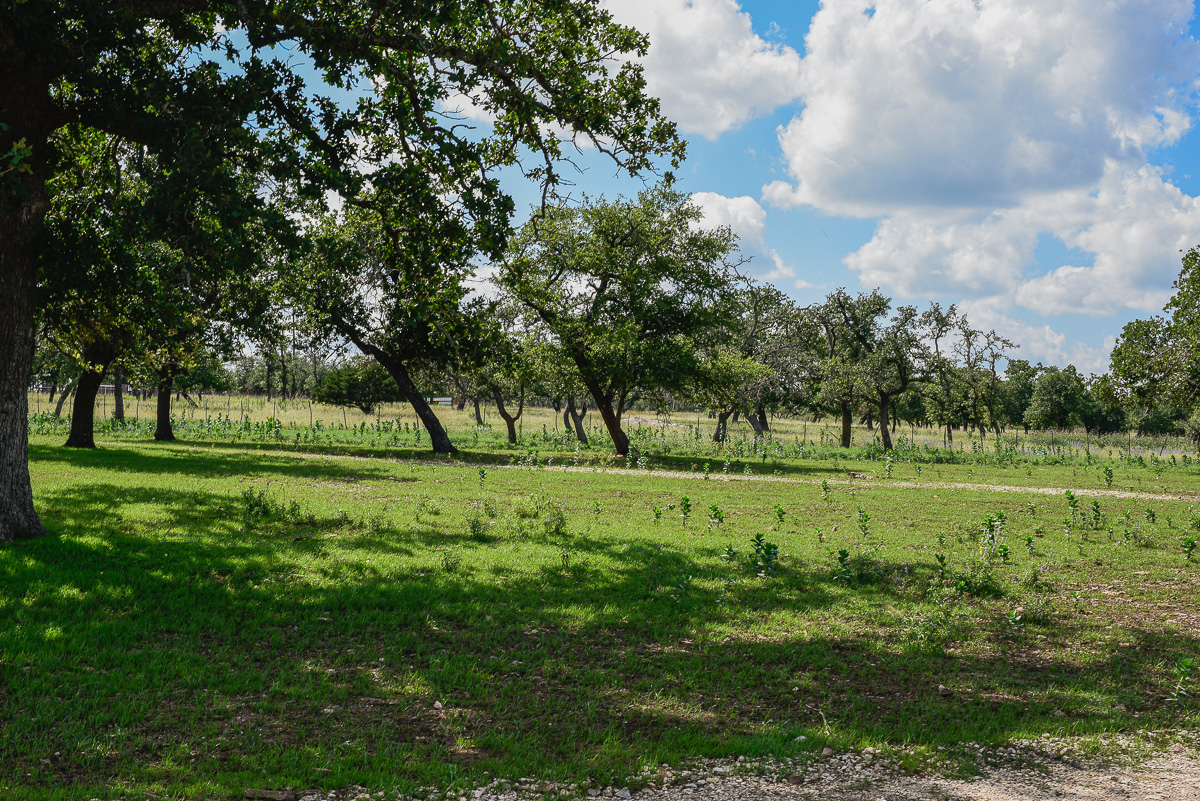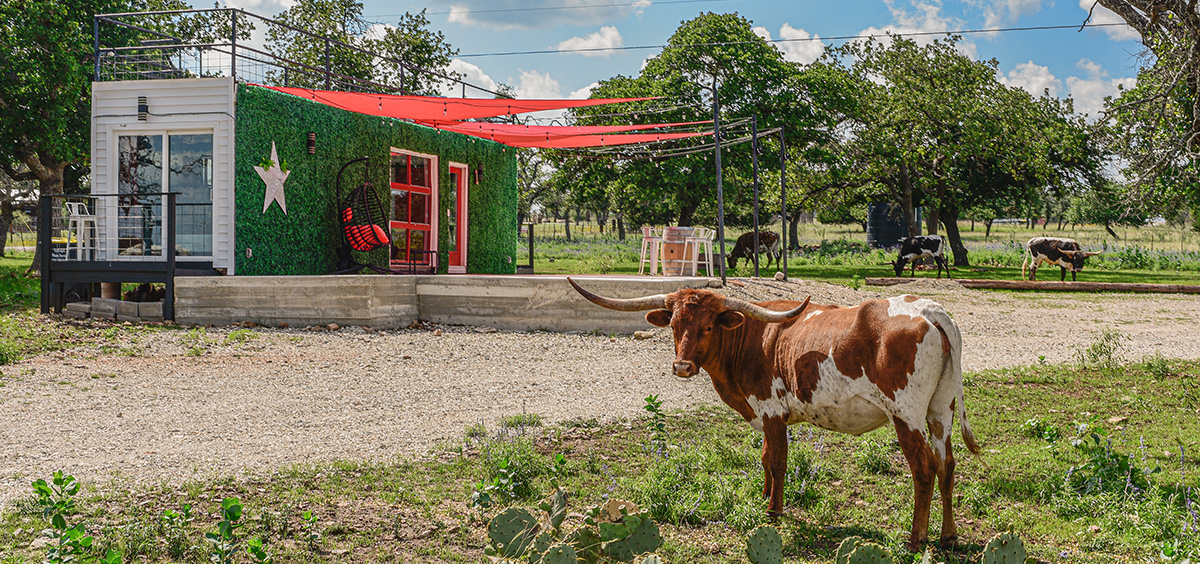 Indulge in the Perfect Retreat Designed to Enhance Your Comfort and Serenity.
Discover the ultimate fusion of luxury and technology at our custom-built container bnb nestled in the heart of Fredericksburg, Texas. With a breathtaking 2nd story patio providing the perfect setting to savor stunning sunsets, your relaxation awaits. We've taken every step to ensure your stay is as seamless as it is enjoyable. Thanks to cutting-edge technology, you can effortlessly book your stay online, breeze through the check-in process, and immerse yourself in the tranquil surroundings from the moment you arrive. Embrace the beauty of nature and wildlife while relishing in the modern comforts and conveniences we offer. Our meticulously designed accommodations provide the ideal sanctuary for rejuvenation and peace of mind.
Don't miss out on this extraordinary opportunity to experience the epitome of luxury and technology. Book your relaxing getaway now and embark on a truly unforgettable escape.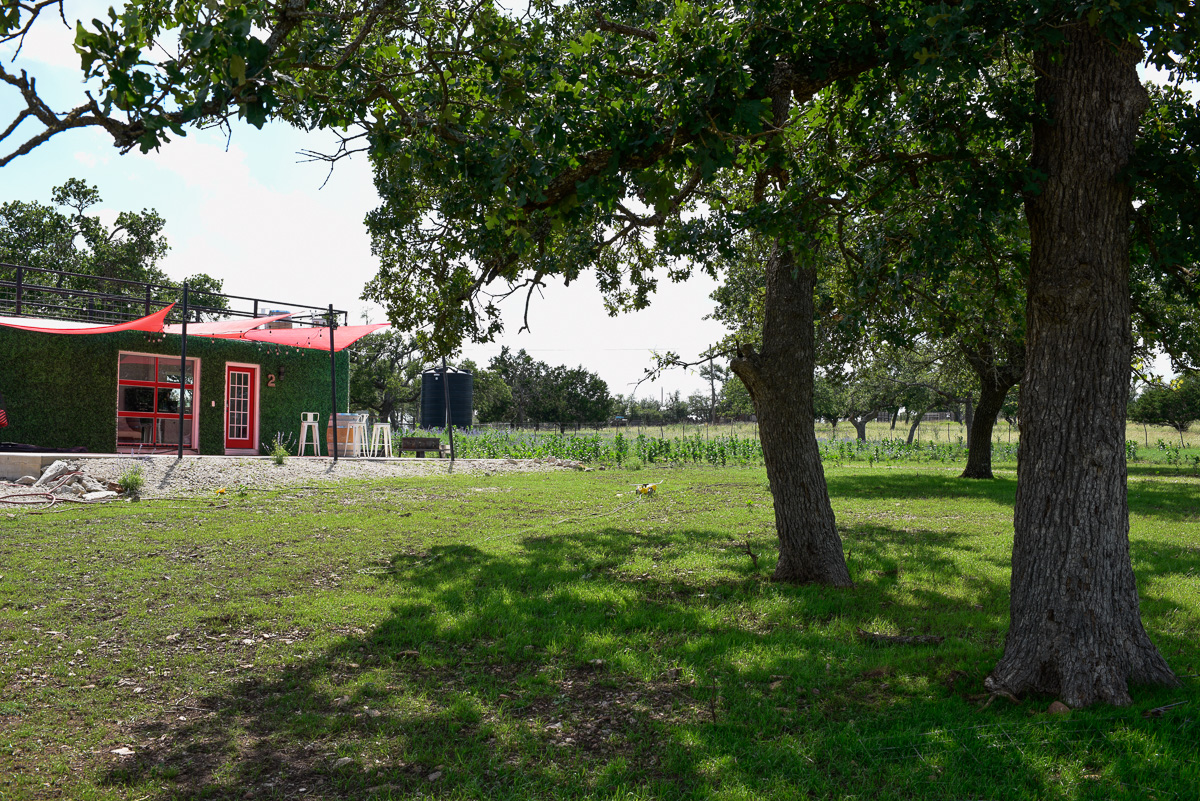 Bed and Breakfast Fredericksburg Texas
Avery Ridge Ranch has some of the most unique bed and breakfast places in Fredericksburg, Texas. if you are looking for a tiny home to stay in, stay in these luxury converted shipping containers only 10 minutes form downtown Fredericksburg. This bnb ranch is a one of a kind property situated on acres of beautiful wildlife, making it the perfect place to disconnect close to the wineries and town.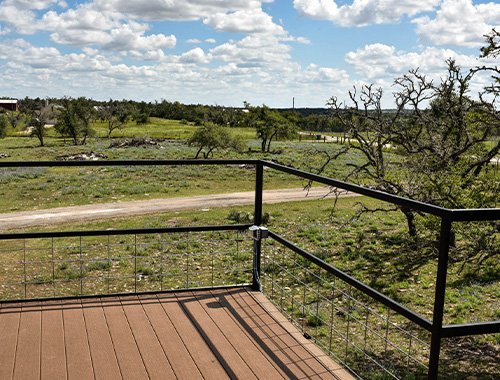 Fredericksburg Bed and Breakfast
Fredericksburg Bed and Breakfast is a luxury bnb located only 10 minutes from town on a beautiful wildlife property in tiny homes made of converted shipping containers.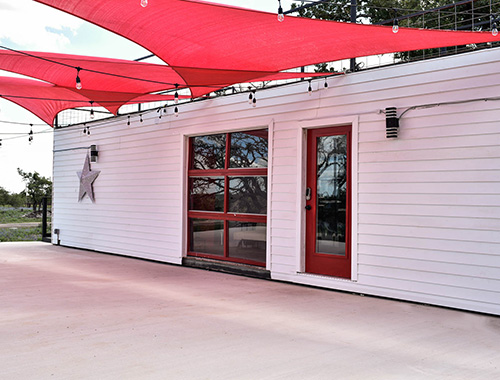 Best Bed and Breakfast Fredericksburg Tx
The best bed and breakfast in Fredericksburg Texas is a tiny home located on Rhodesian Ridge Ranch only 10 minutes from downtown historic district. Whether you are looking for somewhere to stay during a visit to one of the many vineyards in the area or seeking a romantic getaway, the best bed and breakfasts offers a cozy and intimate experience that can't be matched.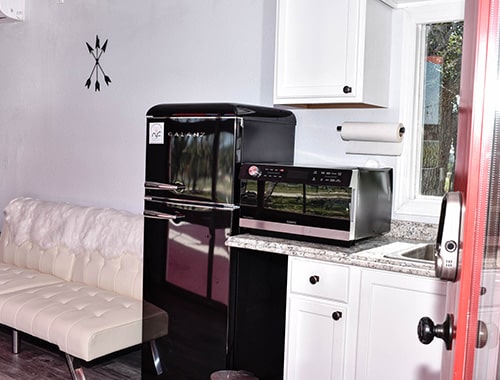 Fredericksburg Romantic Bed and Breakfast
Stay at one of our unique B & Bs for a truly unforgettable experience. From charming container bnb's to luxurious suites, there's something for every taste and budget. Stay a weekend or a week, for a romantic getaway or a family vacation. You can't go wrong with a Fredericksburg Bed and Breakfast!
Where is Fredericksburg Texas?
Fredericksburg is about an hour and a half south west of Austin. It's about halfway between Austin and San Antonio, right in the heart of the hill country. The city itself has a population of just over 10,000, but the surrounding area has a total population of almost 100,000. Fredericksburg is a popular tourist destination known for its German heritage and small town charm. The city was founded in 1846 by German immigrants and today has one of the highest concentrations of German architecture anywhere outside of Germany thanks to a law that was passed in the early 20th century requiring the preservation of all buildings over 100 years old.
Most Romantic Texas City?
One of the most romantic Texas destinations is Fredericksburg. This charming city features a variety of activities, shops, and restaurants. You can tour the wineries, visit the iron sculptures, or shop for souvenirs. If you're looking for something a little more active, you can hike Lady Bird Lake or explore Enchanted Rock. The best time of year to visit Fredericksburg depends on what you want to do. The iron sculpture exhibits are available year-round, but fall is the best time to visit the wineries.
Where To Stay In Fredericksburg Texas?
Fredericksburg is a very popular tourist destination, and during the peak season (November through February) can be quite crowded. If you're looking for a place to stay during this time, be sure to book your reservation far in advance.

There are lots of Fredericksburg hotels to choose from, and you can also find charming B&Bs throughout town. The hotels in Fredericksburg tend to be on the more expensive side, but you can save a lot of money by booking a stay at a B&B.
Best Places To Stay In Fredericksburg Tx?
If you are looking for luxury lodging near Fredericksburg, TX, take a look at this than this luxury style bnb. This impressive container home is located in the Texas countryside, just a few miles from Fredericksburg, and has everything you need for a truly luxurious stay. Stay in one of the two bedroom containers, and enjoy the view of the Texas landscape from the large windows.